Posts for: November, 2016
By Richard Jaffe, DDS
November 22, 2016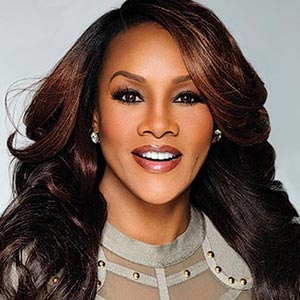 What's an actor's most important feature? According to Vivica A. Fox, whose most recent big-screen role was in Independence Day: Resurgence, it's what you see right up front.
"On screen, your smile and your eyes are the most inviting things that bring the audience in" she said. "Especially if you play the hot chick."
But like lots of people, Vivica reached a point where she felt her smile needed a little help in order to look its best. That's when she turned to a popular cosmetic dental treatment.
"I got veneers years ago," Ms. Fox told Dear Doctor magazine in a recent interview, "just because I had some gapping that probably only I noticed."
What exactly are dental veneers? Essentially, they are thin shells of lustrous porcelain that are permanently attached to the front surfaces of the teeth. Tough, lifelike and stain-resistant, they can cover up a number of defects in your smile — including stains, chips, cracks, and even minor spacing irregularities like the ones Vivica had.
Veneers have become the treatment of choice for Hollywood celebs — and lots of regular folks too — for many reasons. Unlike some treatments that can take many months, it takes just a few appointments to have veneers placed on your teeth. Because they are custom made just for you, they allow you to decide how bright you want your smile to be: anywhere from a natural pearly hue to a brilliant "Hollywood white." Best of all, they are easy to maintain, and can last for many years with only routine care.
To place traditional veneers, it's necessary to prepare the tooth by removing a small amount (a millimeter or two) of its enamel surface. This keeps it from feeling too big — but it also means the treatment can't be reversed, so once you get veneers, you'll always have them. In certain situations, "no-prep" or minimal-prep veneers, which require little or no removal of tooth enamel, may be an option for some people.
Veneers aren't the only way to create a better smile: Teeth whitening, crowns or orthodontic work may also be an alternative. But for many, veneers are the preferred option. What does Vivica think of hers?
"I love my veneers!" she declared, noting that they have held up well for over a decade.
For more information about veneers, please contact us or schedule an appointment for a consultation.
By Richard Jaffe, DDS
November 07, 2016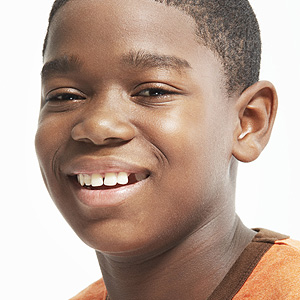 While it's possible for a teenager to lose a tooth from decay, it's more common they'll lose one from an accidental knockout. If that happens to your teenager, there are some things you should know to achieve a good outcome.
Our top concern is to preserve the underlying bone following tooth loss. Like other tissues, bone has a life cycle: older cells dissolve and are absorbed by the body (resorption), then replaced by new cells. The biting pressure generated when we chew helps stimulate this growth. But bone around a missing tooth lacks this stimulation and may not keep up with resorption at a healthy rate.
This can cause a person to lose some of the bone around an empty tooth socket. To counteract this, we may place a bone graft at the site. Made of bone minerals, usually from a donor, the graft serves as a scaffold for new bone growth. By preventing significant bone loss we can better ensure success with a future restoration.
Because of its lifelikeness, functionality and durability, dental implants are considered the best of the restoration options that can be considered to replace a missing tooth. But placing an implant during the teen years is problematic because the jaws are still growing. If we place an implant prematurely it will appear to be out of alignment when the jaw fully matures. Better to wait until the jaw finishes development in early adulthood.
In the meantime, there are a couple of temporary options that work well for teens: a removable partial denture (RFP) or a fixed modified bridge. The latter is similar to bridges made for adults, but uses tabs of dental material that bond a prosthetic (false) tooth to the adjacent natural teeth to hold it in place. This alleviates the need to permanently alter the adjacent natural teeth and buy time so that the implant can be placed after growth and development has finished.
And no need to worry about postponing orthodontic treatment in the event of a tooth loss. In most cases we can go ahead with treatment, and may even be able to incorporate a prosthetic tooth into the braces or clear aligners.
It's always unfortunate to lose a tooth, especially from a sudden accident. The good news, though, is that with proper care and attention we can restore your teenager's smile.
If you would like more information on how to treat lost teeth in teenagers, please contact us or schedule an appointment for a consultation. You can also learn more about this topic by reading the Dear Doctor magazine article "Dental Implants for Teenagers."